How To Create A Pet-Friendly Holiday Home
DOGS
17 Nov, 2020
READ 6 minutes

You may find this surprising, but there is something that your furry friends cannot understand AT ALL: the holidays. Whether the holidays make you want to dance and sing or hide and scream, it's important to remember that dogs and cats cannot comprehend the hoopla. They don't understand why there is suddenly a tree in the house, garlands on the staircase, candles in the windows, or a million cookies waiting to be iced on the kitchen table. They don't understand why so many strangers keep showing up at the door, or why there are so many boxes on the living room floor. They can only process enormous changes in their environment and routine. The following tips offer ways for you to reduce the stress for your fur friends, and ultimately yourself when enjoying Christmas with a dog or cat.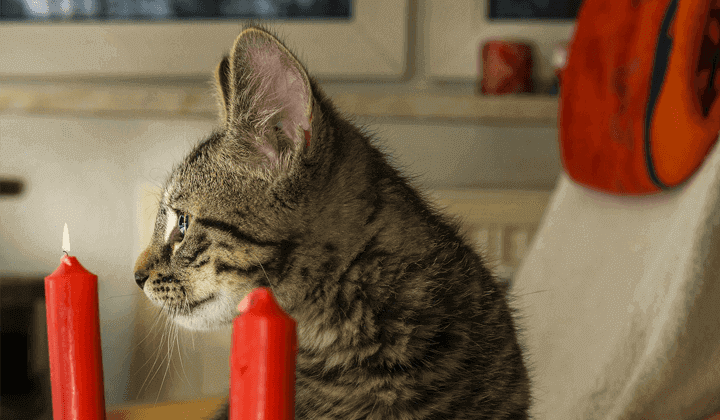 ---
CHOOSE PET-FRIENDLY DECORATIONS
Whether it's your first holiday with your fur friend or your fifth, it's good to know that some decorations can wreak havoc in your home. The problem is that shimmer and shine catch everyone's eye, including your dog's or cat's. Many holiday decorations are toxic. Once ingested, they can cause severe stomach issues that require an emergency trip to the vet for immediate treatment. This includes:
Glitter
Greenery: mistletoe, holly, poinsettia, lilies, pine needles
Ornament hooks
Spray snow
Snow globes
Tinsel
---
CHOOSE PET-FRIENDLY DECORATIONS
There's nothing more beautiful than a flickering fire, whether it's from a candle or a wood fireplace. Still, there's nothing worse than the danger fire poses to the fur of your furry friend and your home. Fire candles, can ignite fur in a heartbeat. So, if you're thinking about using candles, opt for battery-operated, flameless candles.
---
SAFELY SECURE THE TREE
Holiday trees are pet-magnets. Cats want to climb them. Dogs want to fetch all those toys you hung with such great care. The first order of business, when spending holidays with dogs and cats, is to make sure that your tree is safely and securely anchored in the tree stand, or to the wall or ceiling, to prevent it from toppling over when your dog or cat decides to take a closer look at your holiday handiwork. Be sure to keep ornaments and candy canes away from the lowest branches. Take care to keep electrical cords secure. Last but not least, make sure there are no ornament hooks on the floor because, as noted above, they can cause serious harm if ingested.
---
KEEP YOUR TOOLS UNDER WRAP
Whether you're up to your elbows in gift wrapping or crafts, your dog or cat probably wants to be a part of the fun. Ribbons, gift tags, glittery adornments, and scissors belong in your hands, not in their mouths. Be sure not to leave all of your "toys" lying around unattended because they just might go missing. When dogs and cats aren't getting the attention they deserve, they tend to find ways to make your distractions disappear. The last thing you need is for your fur friend to swallow a ribbon or run off with your scissors. Clean up your space and tuck your tools away when you're not using them.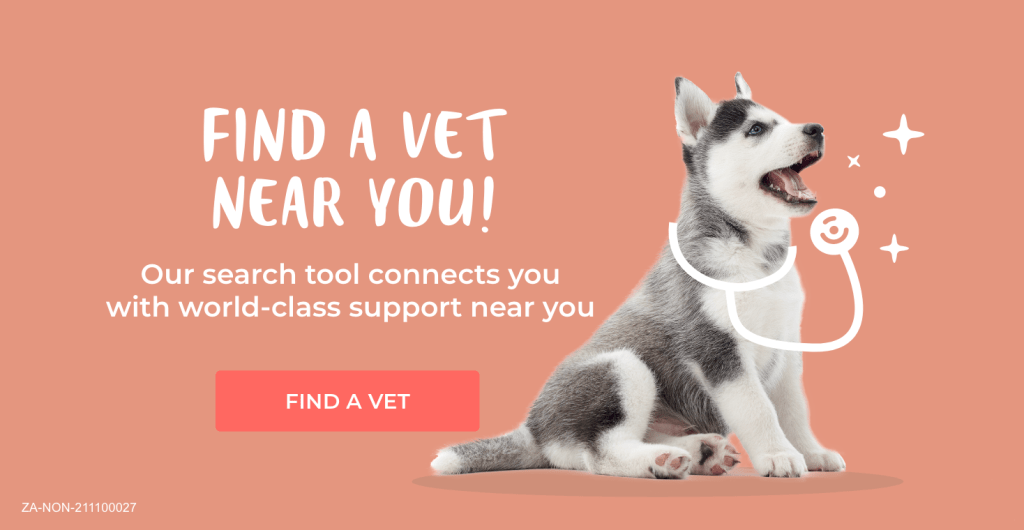 ---
AVOID FOOD HAZARDS
Is it possible to say the word holiday and not think of food? There are several foods that your dog or cat might really want to get their paws on—candy, chocolate, raisins, grapes, nuts (especially macadamia). Unfortunately, each of those items will warrant an emergency trip to the vet. Keep your special treats out of your dog's or cat's reach to limit exposure and, therefore, temptation. Take the necessary precautions when you're preparing your holiday feasts and festivities so that your little friend doesn't find a way to indulge in something that's definitely not good for his or her health.
---
LIMIT STRANGER DANGERS
The only thing harder than training a dog or cat how to behave is training a human how to interact with your dog or cat. Strangers will arrive ready and eager to meet and greet your best friend, but you need to be firm in helping them understand how they should or should not interact. For instance, if your dog does not eat table food or is trained to not approach the dinner table, be sure to tell your guests to not feed or entice your dog with table food. In addition, some dogs and cats are skittish around people they don't often see, so you may need to tell your guests to allow your dog or cat approach them when they are ready. Dogs and cats need safe zones—places where they can relax and feel safe when strangers are in your home, so determine where those zones are before the doorbell rings. It will help everyone enjoy their time in your space.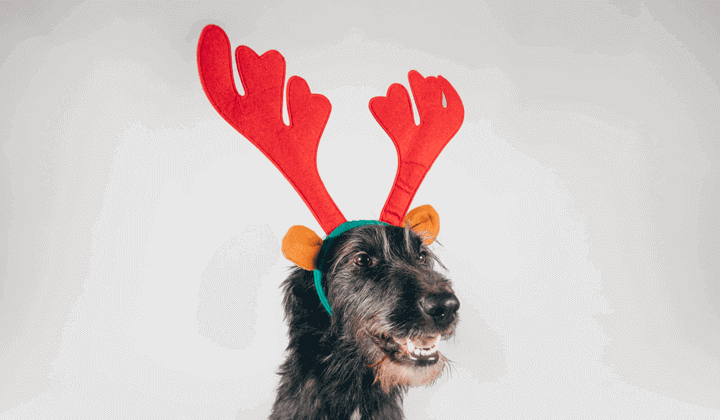 There's no doubt that the holidays are a stressful time for everyone, including your dog and cat. The best antidote for that stress is to try to stick to your regular daily routine. Routines are a great way to stay connected and grounded during the madness of the holiday season. In addition, routines are essential for your dog's or cat's mental and physical wellbeing. Imagine if there was a season during the year when your dog or cat decided they were simply too busy and preoccupied to love you to bits and pieces? Well, that's how confusing it is for them when you're mentally preoccupied during the holidays. Holidays are all about family, and there's no one more committed to you than your fur buddy. They may be the only beings on the planet who truly understand how to bring joy to the world, so remember to stick to the schedule that brings joy to theirs.