Bravecto® Hands Out Donations Through BravectoCares Campaign

Despite the impact of the Covid-19 pandemic and a tough financial environment, committed animal welfare non-profit organizations, including South Africa's animal welfare community, have remained committed to their goals. Because of this, MSD Animal Health, the makers of Bravecto®, decided to launch the "BravectoCares Campaign," as flea and tick protection is still a vital part of animal health and wellbeing.
As part of the BravectoCares Campaign, more than R9 million worth of stock of Bravecto Chew for dogs and Bravecto Spot-On for both dogs and cats will be donated to animal welfare organizations. This past May, Bravecto® handed out 4,000 Spot-On treatments to the first three recipients, which are organizations that help South Africa's most vulnerable animals – the South African Veterinary Association's Community Veterinary Clinics (SAVA CVC), the People's Dispensary for Sick Animals (PDSA), and the Animal Cruelty League (AACL).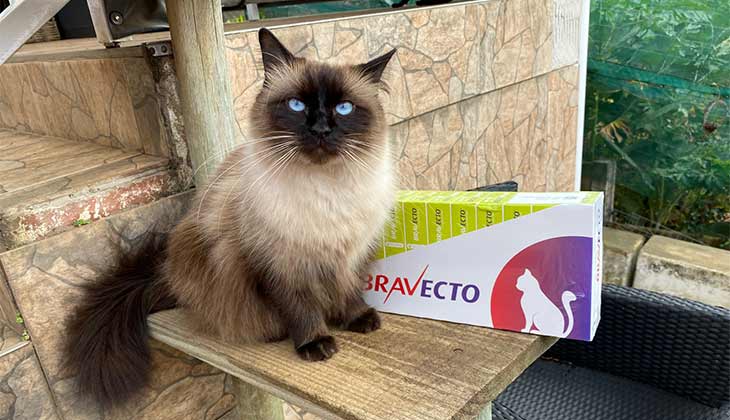 The first donation was handed out to SAVA-CVC, which supports veterinarians that provide education and primary veterinary care for animals in very low-income communities. The clinics work to increase responsible pet ownership to prevent the problems that shelters respond to, such as vaccinations for preventable diseases, parasitic diseases, malnutrition, and over-population.
In Cape Town the second donation was made to PDSA, a welfare veterinary healthcare service provider that looks after companion animals whose owners cannot afford the cost of private veterinary healthcare. PDSA focuses on providing primary veterinary healthcare to dogs, cats and horses belonging to people from low-income communities.
The third donation was handed out to the AACL, which celebrates its 52nd birthday this year. Dedicated to promoting kindness and preventing cruelty to animals in exceptionally poor settlements in industrial areas, the AACL aims to provide shelter for abandoned animals, promote a safe and efficient adoption program and prosecute animal cruelty cases. They also run welfare hospitals for lower income groups.
Of all the donations, recipients remarked on how challenging 2 years have been financially but how far the donations of the Spot-On treatments will go to help the animals they treat.
Bravecto® Spot-On for Dogs provides effective protection of four months against ticks, and six months' protection against fleas, while Bravecto® Spot-On for Cats protects cats against ticks, fleas, and ear mites for three months. It's a convenient and affordable method for treating parasites, providing this extended protection through just a single dose.
Also included in the Bravecto® range is the popular Bravecto® Chew for dogs which, with a single treatment, provides 12 weeks of flea and tick protection. After treating, Bravecto® Chew starts killing fleas within two hours, effectively killing more than 95 % of fleas within 12 hours for a 12-week period.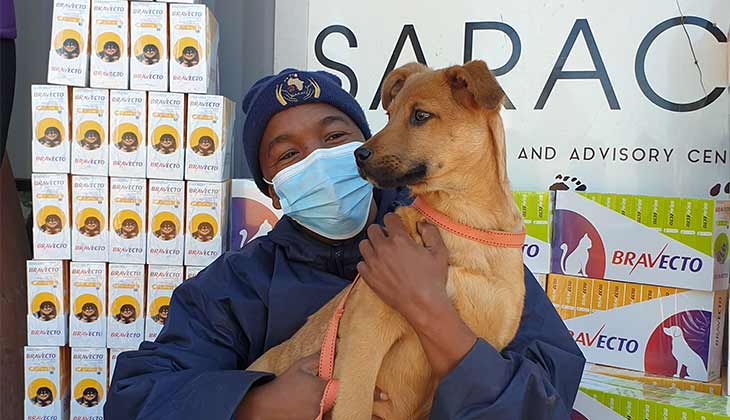 The 6-month BravectoCares Campaign donated Bravecto® Spot-On to 13 pre-selected and nominated animal welfare organizations. To nominate an organization to receive Bravecto® Spot-On donations, follow the 'Bravecto South Africa' (@Bravecto.SouthAfrica) Facebook page. Nominations were open on a regular basis, and followers could name or tag an organization using the #BravectoCares hashtag. The finalists were announced on Facebook, and supporters were then encouraged to vote for the winner through comments on the post.
You can also learn more about BravectoCares or the Bravecto range by visiting www.bravecto.co.za or @Bravecto.SouthAfrica on Facebook.
It's important to remember – the threat of fleas and ticks for dogs or cats won't quit during a pandemic, but thankfully, neither does Bravecto®'s protection.